This Sunday, May 26th, is the 15th Annual Memorial Sunday concert by the Palmetto Concert Band. It will be held at the Koger Center for the Arts, located at 1051 Greene Street. The City of Columbia and USC want to treat the public to a family-friendly concert for which there is no admission charge.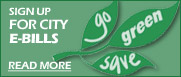 On May 21, Mayor Steve Benjamin was joined by Interim Columbia Police Chief Ruben Santiago, Parks and Recreation Director Jeff Caton and Columbia Urban League President J. T. McLawhorn at a press conference this morning to launch an exciting new initiative aimed at reducing youth violence and crime: 100 Days of Nonviolence.

"We're making great progress in Columbia. Crime is down double digits in nearly every single category and violent crime is down a staggering 22% through April," said Mayor Benjamin. "If we're going to keep that momentum going and make this city the safest most talented, educated and entrepreneurial city in America, then we have to do it together."

100 Days of Nonviolence is a collaborative project bringing together local government, neighborhoods, faith leaders and the business community in order to reduce youth violence and crime through a focused engagement, intervention and diversion effort throughout the summer months when these crimes are typically more common.

"The Columbia Police Department has a number of programs already in place to help youth from following the criminal path including our new Operation RISK initiative," said Chief Santiago. "We want to make a positive impact on children so they can avoid jail or a life on the streets. Parents, teachers, caregivers, anyone can call CPD and we will help."

"Whether you are providing a summer job or internship opportunity, sponsoring a child at a summer camp, or volunteering your time to serve as a mentor; we want everyone to take part," said Mayor Benjamin. This is an opportunity to do some real good and make a true and lasting difference in our children's lives."

Visit www.columbiasc.net/100days or call 803.545.4220 to learn more about the 100 Days of Nonviolence challenge and find out how you can get involved in this exciting new initiative.


---
City of Columbia Celebrates National Small Business Week


The City Of Columbia Office of Business Opportunities and the Greater Columbia Chamber of Commerce kicked off National Small Business Week today. The U.S. Small Business Administration is recognizing National Small Business Week from May 20-26, 2013.

During the press conference, Mayor Steve Benjamin, along with Councilman Sam Davis and Councilwoman Tameika Isaac Devine, presented a proclamation for Small Business Week in Columbia to the Greater Columbia Chamber of Commerce.

Understanding the importance of small businesses, the City of Columbia's Office of Business Opportunities will be hosting the Small Business Week Conference on Wednesday, May 22, 2013 from 9 a.m. until 4 p.m. at the Columbia Metropolitan Convention Center.

The purpose of this conference is to recognize the successes of local small businesses, provide small businesses with management tools to be successful, and, of course, provide networking opportunities for attendees. Topics will include small business lending, effective use of technology and social media and procuring contracts through the City and other governmental entities.

Some of the speakers will include:
• Debey Hancock, Owner of Southern Baked Candle
• Cherod Webber, CEO of Innovative Global Supply
• David Dunn, Founder and President of VC3
• Terris Riley, Owner of New Venue Technologies
• Eric McClam, Co-owner of City Roots

Mayor Steve Benjamin will be the luncheon speaker. He will highlight the successes the City has had investing in its small businesses, from its commercial lending programs to its business development courses and training. In line with the City's commitment to minority business success, the Mayor will also launch the Minority Business Advisory Council, which will assist the City's efforts to maximize the opportunities and growth of minority businesses.

For more information about Small Business Week events, please visit smallbusinessweek2013.htm or contact Shonda Bradley at 545-0170 or Lynn Turbeville at 733-1128.

City of Columbia Celebrates National Bike Month


"Cycle-MAY-nia" is almost over! Don't miss out on the last two events.

-Saturday, May 25- "Bicycle Thieves" is playing at the Nickelodeon Theatre at noon. Poverty-stricken Antonio needs his bicycle to do his new job. But the same day he buys it back from a pawnshop, someone steals it, prompting him to search the city in vain with his young son.

-Tuesday, May 28- Councilwoman Tameika Isaac Devine and BPAC are hosting a Ladies Night Ride. Meet at Jake's Bar and Grill on Devine St. at 5:45 p.m. for a casual bike ride.


For all the "Cycle-MAY-nia" events or to learn how to get involved with Columbia's cycling community, please visit BPAC's page.

Let's Move! Kids Day Columbia


City of Columbia Parks and Recreation and First Choice by Select Health of South Carolina are encouraging families to get out and get moving during the annual Let's Move – Kids Day Columbia event on Saturday, May 25, 10 a.m. to 4 p.m. at Finlay Park.

This day of fun and wellness will include an interactive family fun zone and interactive inflatables. Parents and children can participate in a family fun run as well as compete in a family fitness challenge. There will also be a petting zoo, pony rides, live stage entertainment, vendors and more.

Let's Move-Kids Day Columbia is a part of City of Columbia's Let's Move initiative focused on empowering children and parents to pursue healthy lifestyles through physical activity and quality nutrition. The event is free and is open to the public.

For more information, call Parks and Recreation at (803) 545-3100

Maxcy Gregg Pool's Grand Reopening


Please join the City of Columbia Parks and Recreation for a ribbon-cutting ceremony and reception on Friday, May 24 at 2 p.m. for the grand reopening of Maxcy Gregg Pool, 1655 Park Circle.

The excitement continues at Maxcy Gregg Pool from 8 - 10 p.m. as Parks and Recreation will host a special "Dive-In Theatre." This family friendly event will feature the movie Shark Tales. The cost is $2 for ages 12 and under, $3 for ages 13 and older. Concessions will be available.

For more information, please see the flyer by selecting read more or contact Parks and Recreation at 803-545-3100.

Pet of the Week! Gabby!


Meet Gabby! This sweet Walker Hound is two years old and full of life. She is gentle and loves to meet new people. Gabby is fun and energetic, especially when it's time to go outside and play. One of her favorite toys is a tennis ball. Though found as a stray, she is still a happy girl who needs only some stability and a place she can finally call home. Can you give Gabby the love and home she longs for?

You can visit Gabby and her friends at the Columbia Animal Shelter, located at 127 Humane Ln. off Shop Road. For more information, please call 803-776-7387.

Please remember that all of our pets need loving homes. To view other animals available for adoption, visit Petfinder.com.

Please remember that all of our pets need loving homes. To view other animals available for adoption, visit Petfinder.com.
City Restructure Water and Sewer Rates, Hosts Extended Hours and Workshops for Customers


City of Columbia City Council passed a water and sewer rate restructure that went into effect on May 1, 2013. Four changes to the City's water and sewer rates were approved.

• Water base rates will go down for customers with 1" or larger meters.

• Water customers with dual meters will be charged the base water rate of the large meter in lieu of both meters.

• Sewer customers with dual meters will be charged the base sewer rate of the smaller meter in lieu of the larger meter.

• Volumetric rates will increase for all water and sewer customers by 7.96%.

Base rates for sewer customers will remain the same. City Council held a public hearing on March 19th and again on March 26th. The new rates were passed following the second reading.

To help customers understand these rate changes, the City's Customer Care Center will host a series of Saturday workshops on June 8 from 8:30 a.m.to 3 p.m. and June 22 from 8:30 a.m. to noon. Customers can learn more at www.COCWaterSewer.com.

The City of Columbia continues to provide water and sewer service to residents at rates that are below the average for the region. Many residential customers in the City would not see their bill increase by much. For example, if a single family household living in the City* used on average 200 gallons per day (6,000 gallons per month), they might only see their bill increase by $2.64 per month. That is less than the cost of a gallon of gas.
* Based on an in-City customer on a 5/8" tap line. The combined in-City residential water and sewer bill for this usage would increase from $45.20 to $47.84.

Water Sewer Rate Ordinance 2013-013




Mayor Steve Benjamin


Welcome to the official website of the City of Columbia! I hope that it is helpful to you, as we offer many services and attractions here in our beautiful capital city! If there is any way that we can enhance your online experience, your visit to Columbia, or the services that you receive as a resident, please feel free to contact us.
visit the mayors page>>
Access the City Council Meeting Times and download the Meeting Agendas
Click Here